Modified Bitumen Roofing systems combine exceptional strength against foot traffic and are puncture resistant against hail and abrasion. The combination of a reinforced fiberglass sheet and white coated granular surface make this roof system one of the most durable yet energy efficient roofing products available.
This roof application provides outstanding durability and reflectivity. It is an ideal product for buildings such as restaurants, stores, and warehouses where foot traffic is often required on the tops of buildings. Modified Bitumen offers long term durability against all elements from severe cold to extreme heat. The roofs are built tough to last and perform for many years.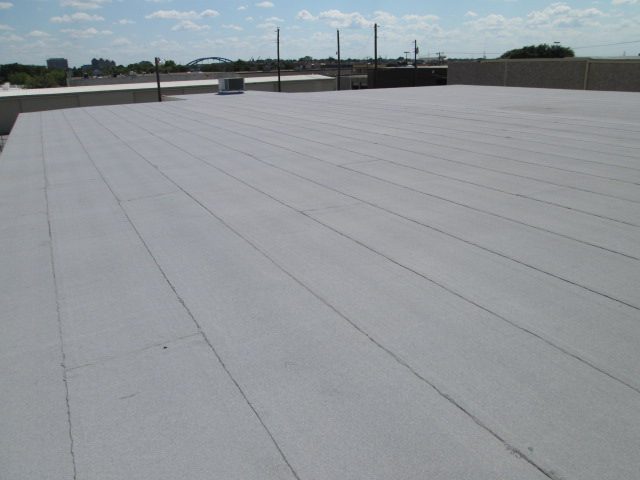 Nelson Roofing Company is a certified applicator for industry leading manufactures for Modified Bitumen roofing systems. Ask one of our professionals if this type roof system would fit your building needs and budget.