Welcome to Nelson Roofing Company
Nelson Roofing Company specializes in evaluating damage assessment and in assisting building owners on roof replacement and repairs due to storm damage and or roof age.  Established in 1996, Nelson Roofing Company has been serving the Dallas-Ft. Worth area one roof at a time.  With the help of our highly trained roofing consultants, we can take care of all your needs ranging from small repairs to our main business of roof consulting and replacement.
We service our customers by making no-cost roof inspections, by preparing professional evaluations of the condition of the roof, by recommending repairs, and by assisting with insurance claims on roofs that have sustained storm damage. Our goal is to provide our customers with top quality service and workmanship.
Call us today for a no-cost roof inspection made by one of our highly trained consultants, and we will provide you with a comprehensive evaluation of your roof condition.
30 years of experience
Commercial and residential roofing
Insurance claims assistance
Insured and guaranteed work
Free roof inspections
Personal supervision of each job
Approved applicators with industry leading manufacturers
Written warranty on materials and workmanship
Energy Star rated roofing materials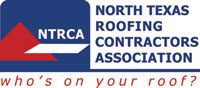 Dallas, TX
3:59 am, September 23, 2023
Wind: 10 mph
Pressure: 1011 mb
Visibility: 10 km
Sunrise: 7:15 am
Sunset: 7:23 pm